Oxfordshire Tree Work
We offer an extensive range of professional tree maintenance services throughout Oxfordshire. Regardless of the size of tree or garden we offer advice on the best options available for your circumstance.
We have been providing high quality tree work services to residential and commercial customers in Oxfordshire for over 10 years.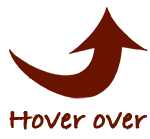 Tree Reduction
Every tree, especially those in our urban areas such as Oxford and our local towns, tend to require a haircut every once in a while. Be it a trim to let sunshine through, or a whole new style, we will perform reduction services for your tree to keep it healthy and looking great.
Crown Reduction
This process changes the tree's canopy in a balanced way that reduces the overall size of the top of the tree. Pruning takes place during the reduction, removing deadwood and branches that are potential health-risks to you and the tree, as well as neatening branches to spruce up the canopy leaving it spick-and-span.
Crown Lifting
Here we trim the lower branches of your tree, which is excellent for creating a greater space beneath it and allowing for light to pass through. It can help to balance the ground space in your garden, or just keep those eye-level branches well away from your face.
Tree Removing
We are fully trained in the removal of felled or dead trees,
and we are equipped with a chipper for branch disposal. We can chip branches and limbs into mulch for use in gardening, or we can chop them up into firewood. We leave everything how it was before we got there, with any leftovers put to good use or cleared away.
So it doesn't really matter how big or small the job is. Please bear in mind we do charge a minimum of £100.
Tree Planting
If you are looking to plant trees, either to act as a barrier or simply because you enjoy to watch them grow, we can provide professional advice and services for planting young trees and saplings. We have helped many homeowners in Oxfordshire choose the best site to plant trees and troubleshoot any terrain or building issues that may affect or be effected by the planting of a new tree. We can supply saplings and young trees as well as planting them correctly.
We always suggest working alongside with Nicholsons Nursery which is near Duns Tew. They are a great bunch, everthything is grown onsite, they give expert advice. Choosing the right tree for the right position is so important, it may look pretty for a few years but if you get it wrong, it could be a very expensive mistake with ongoing surgery being required as well as other problematic issues.
I like to think that for every tree I take down, at least 5 more are being planted in the county.
Tree Surveys
You may be concerned that roots are damaging your paths or buildings.
Maybe you're worried that a tree is unstable and might fall and cause damage to your or your neighbour's property.
Give us a call. We will assess the health of your tees and the potential risks they present, giving you advice on how they should be dealt with, the best next step and what action needs to be taken.
Don't worry – site surveys and advice are free. We'll give you a no-obligation estimate for any work that needs to be done.
The picture to the right is a house in Witney where the owner needed to know if their trees had a detrimental effect on their house foundations.
Established Oxfordshire Business
Branching Out will bring you a very personal and professional service.
We are a local, micro-business and not vat registered saving you money.
We are passionate about trees and will give great care to your trees and hedges in your garden.
We are professional, reliable and competitively priced.
Safety is of prime importance and have insurance in place for £10 million.
Contact us today
Contact us today for a free quote or helpful advice on your tree work, hedge trimming or stump removal.